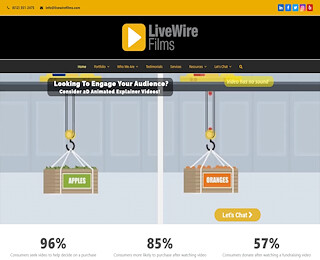 Why should you book this green screen studio rental?
#1: We have world class facilities
If you are looking to produce video, the location is critical. We offer the perfect studio space for your production, which is why organizations such as Habitat for Humanity, Target, Wagner and Allianz have relied on us for their video production projects. Green screen production is so sophisticated and can be the difference between an attention-grabbing video that is professionally done and a low-budget video that does not capture the right audience. We will be more than happy to provide you the former, rather than the latter.
#2: We offer fair prices
Even though you are getting world-class services, you do not have to pay an arm and a leg! If you need our facilities for an entire day it will cost you $450. Half day rentals will cost $300. We are very flexible when it comes to the bookings and can allow you to have additional hours for $75 each. Get in touch with us to tell us about your needs so we can help you out with your studio production needs.
#3: We do it all when it comes to video production
You will be able to rely on us for green screen studio rental, video, voiceover, animated video, post-production services and so much more. We are the best at what we do and can give you stellar, crisp, high definition video that the competition simply cannot offer.
Now that you know a little bit about what we do, it is very clear that we are the company you need to touch base with. To this end, get in touch with us and allow us to assist you accordingly.
CLICK HERE FOR MORE DETAILS AND TO BOOK YOUR TIME TODAY
Green Screen Studio Rental
LiveWire Films
612-351-2476
190 River Ridge Cir S, Studio 120, Burnsville, MN 55337
View Larger Map