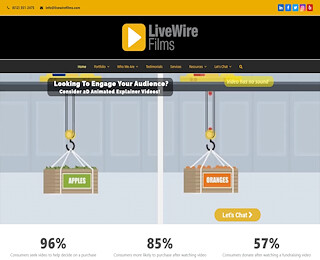 How much for video production studio rental?
Let's face it - even if a company offers the best service around, it is a moot point if they are unaffordable. We offer excellent prices to fit just about any budget. A full day booking will cost you $450. A half-day studio rental will cost you $300. If you require any additional hours in between these rates, you can pay $75 each.
What sort of services do you provide?
Green screen is one of our many services. Many people turn to us when they need a marketing video that sets you apart. Whether you are starting completely from scratch and want us to help you create your vision or know exactly what you are doing, we will be glad to serve you. People who reach out to us for these services always walk away knowing that they got the best work for their money.
In addition to the green screen, we provide production services for just about every facet of video and audio that you could imagine. Some examples include videos for nonprofit organizations, voiceover work, and video hosting services. We can also help you to put together a high-quality demo reel if you are an artist looking to show off your stuff.
Some of the top organizations in the world have turned to us when they need video production services. We open our doors to all and would be glad to provide you with any studio rental that you are looking for. The customers have spoken in their reviews and continuously say that we are heads and tails above the rest when it comes to video production services.
So to find out for yourself, get in touch with our company and let us know what you need.
CLICK HERE FOR MORE DETAILS AND TO BOOK YOUR TIME TODAY
Video Production Studio Rental
LiveWire Films
612-351-2476
190 River Ridge Cir S, Studio 120, Burnsville, MN 55337
View Larger Map